Events that connect us
through fabulous ideas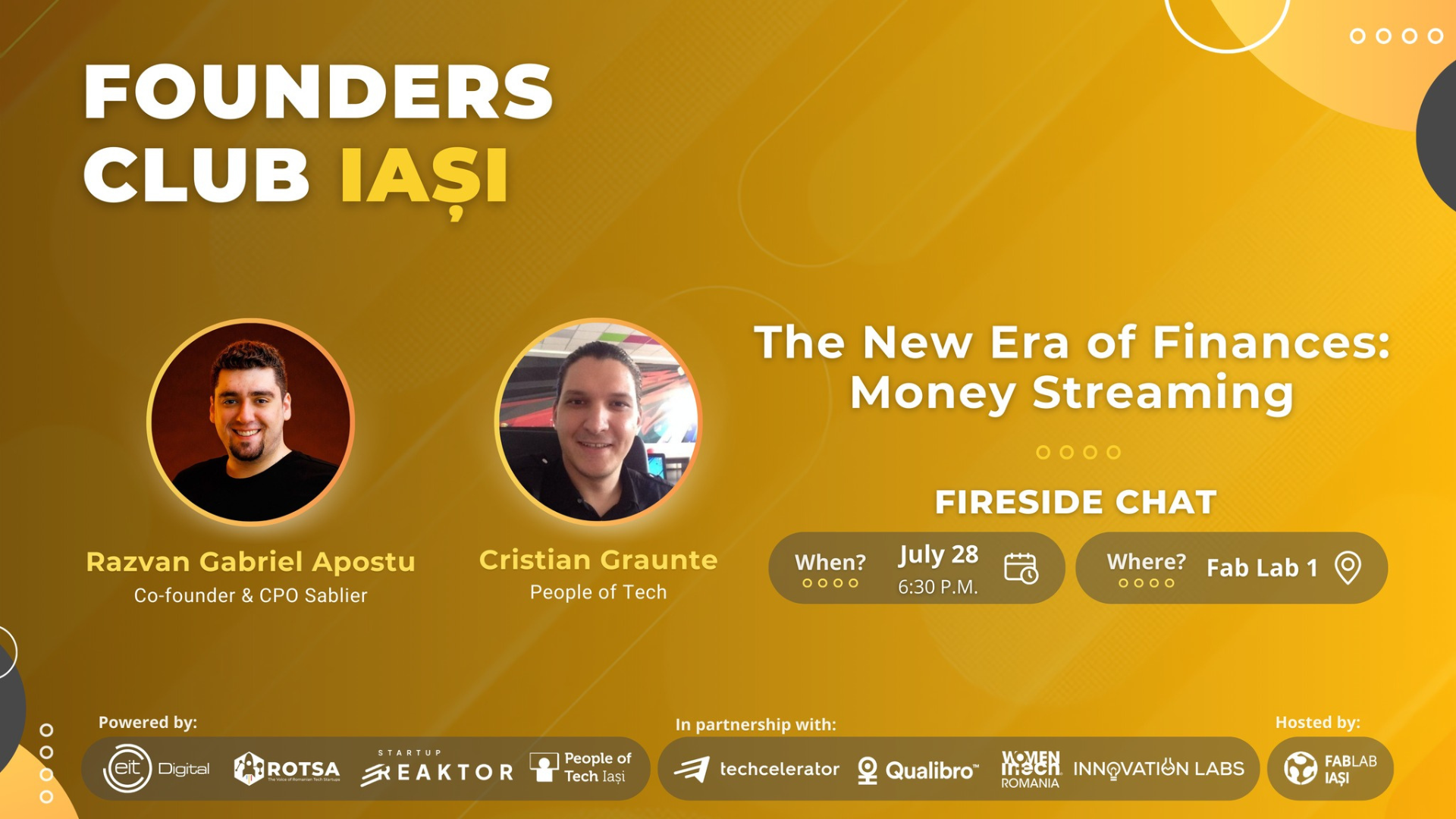 Răzvan Gabriel Apostu & Cristian Grăunte
With the support of EIT Digital, Startup Reaktor, Qualibro, Techcelerator, powered by ROTSA and People of Tech and other local actors in the ecosystem, hosted by Fab Lab Iasi, Founders Club Iași is inviting you to the monthly series of meetups. We are committed to showcasing the best practices and the success stories of local startups that are scaling globally. In this series of events, we facilitate connections for founders with business peers, advisors, investors, technology partners, innovators in local companies, and public stakeholders.
Fab Lab Iași community, an identity crafted to foster creativity and business.
We are grateful for every person that actively contributed at the growth and wellbeing of our community.
Thank you for being fabulous!
We share our resources and support with our co-creative network
TRUST. OPENNESS. INNOVATION. These are our core principles.
If you're tired of working from home or you simply want to exchange ideas among some nice people, come and have a coffee with us.