Great spot for cowork in the heart of Iași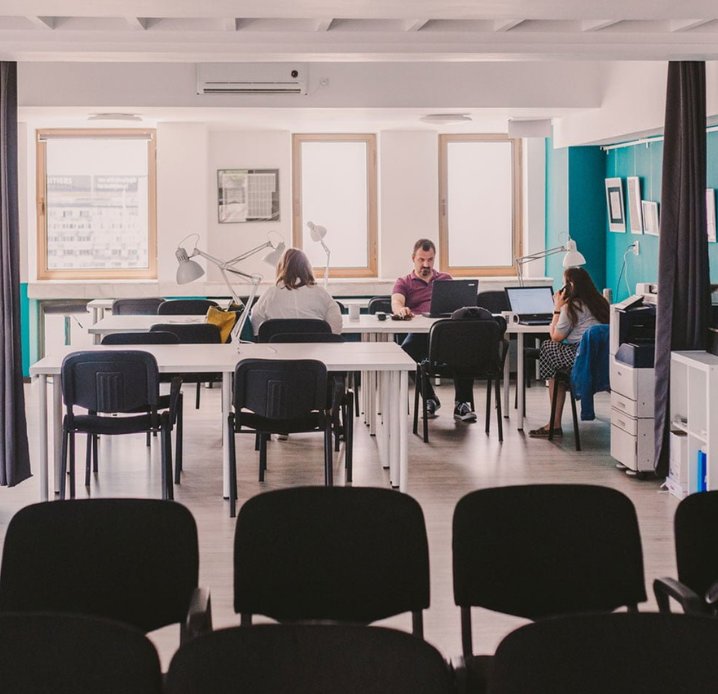 Fab Lab Iași 2 is located in the heart of the City, in the BCR building in Podu Roș. This coworking space is the best option for people who want a quite, easy to go and comfortable place to work while traveling to Iași. Sometimes, our co-workers come here to enjoy the view from the 7th floor.
We aim to create a cozy environment for everyone that steps into our community. We take care of our spaces and resources and we believe in commonsense and in a sustainable future:
5G and two different networks
Free, as much as you like
Because we care for your health
Plan your meetings quietly
Create your own event or meet the entire team
Enjoy your lunch and a great conversation
You can create your own sweet spot
Print your documents safely
More than cowork for Fabwork
When you join our coworking spaces, you enter our fabulous community of entrepreneurs, startups and creative people that want to bring their positive contribution to the world.
Access 5 days/week x 4 people
Hard to choose? Check these options
Access 1 day during office hours
See the other fabulous locations
If you are curious of the other Fab Lab coworking spaces, please visit the following pages: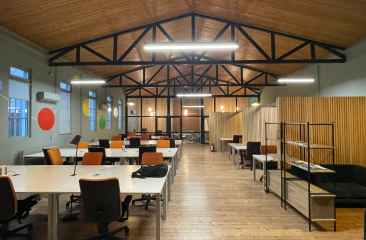 "A cozy cabin" like coworking space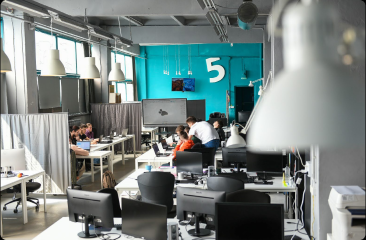 Event friendly, designed with an industrial style
If you're tired of working from home or you simply want to exchange ideas among some nice people, come and have a coffee with us.